Help! My Washing Machine is Leaking
11/4/2022 (Permalink)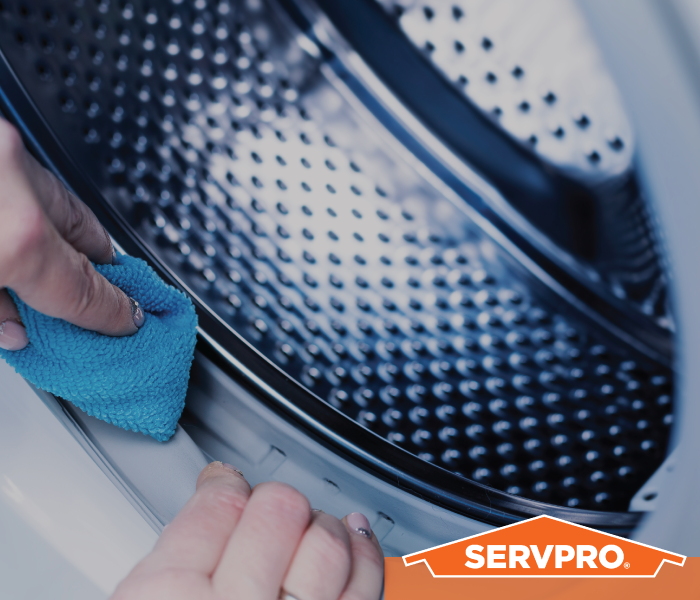 If you have a leaky washing machine, regardless of the reason, SERVPRO of Rogers County can help you clean up the mess
Help! My Washing Machine is Leaking
If your washing machine is leaking, you'll want to fix it as quickly as possible. That's because not only will you see water pooling up on the floor and stains from previous leaks in your laundry room, but also because this problem can lead to mold growth and other long-term issues. So, what causes a washing machine to leak? And how do we stop that leak from happening?
Reasons Your Washing Machine is Leaking
If your washing machine is leaking, you should be able to fix it yourself. The average washing machine holds about 15 gallons of water. This is a lot of water! If your washing machine is leaking, there are many reasons why it could be happening. Most of the time, a leaky washer can be fixed by either tightening a screw or replacing something that has worn out or broken.
No matter what type of washing machine you have, there are a number of reasons why it might be leaking.
A clogged drain can cause water to leak out of your washing machine through the front door or from underneath the unit.
A broken hose or hose fitting will also cause water to leak from your machine. Sometimes this is caused by using the wrong type of detergent or fabric softener; other times, the fittings themselves are faulty. If you've had a long history of leaks with your washing machine, it may be time for an upgrade!
Finally—and most importantly—a broken pump can lead to serious amounts of leakage and damage to your Catoosa, OK home's flooring and walls (in addition to ruining clothes!).
If you feel like the repairs are beyond your abilities, reach out to a professional plumber in your area who can help diagnose and repair any issues with no problem at all!
Finding the Leak
To find out whether the source of the leak is your washing machine or some other problem, you should turn off your water supply at the main shutoff valve and then turn on all of your sinks and faucets throughout the house.
If you see water coming out of any faucet or sink, then it's not a leak in your washing machine. The leak is somewhere else in your plumbing system and needs to be repaired quickly before major damage occurs.
If no water comes from any faucet or sink when turned on, then there may be something wrong with your washing machine.
If there is no leak after turning on all the faucets, then it's likely that your washing machine has a problem. The next step would be to turn off the water supply and drain out as much water as possible into buckets or other containers before calling a professional plumber.
If you have a leaky washing machine, regardless of the reason, SERVPRO of Rogers County can help you clean up the mess. Give us a call to get your Claremore home back up and running as fast as possible after a water, fire, or storm damage event!